HOT PRODUCT | LOW STOCK
Sale price
$29.90
Regular price
$6.02
Unit price
per
SAVE -397%
Sold out
Advanced Snail 96 Mucin Power Essence
Sale price
$29.90
Regular price
$6.02
Unit price
per
SAVE -397%
Sold out
🐌 Revitalize Your Skin with Advanced Snail 96 Mucin Power Essence 🌟
💧 Intense Hydration
🌸👩‍🔬Firming & Repair
🌸👩‍🔬 Gentle & Soothing
🌸👩‍🔬Anti-Aging Support
🧖‍♀️Non-Sticky Formula
Experience the transformative power of nature with our Advanced Snail 96 Mucin Power Essence. Enriched with 96% snail mucin extract, this lightweight yet potent formula is designed to rejuvenate and restore your skin's vitality.
🚫🤚Absorbs quickly without any greasy residue, perfect for all skin types. Fights signs of aging by minimizing fine lines and wrinkles, revealing youthful-looking skin. ⏳
Follow with your favorite moisturizer to lock in the benefits. 💆‍♂️
Unlock the secret to radiant, healthier skin with the Advanced Snail 96 Mucin Power Essence. Embrace the natural power of snail mucin for a revitalized complexion you'll love. 🌈✨

Key Ingredients 

View full details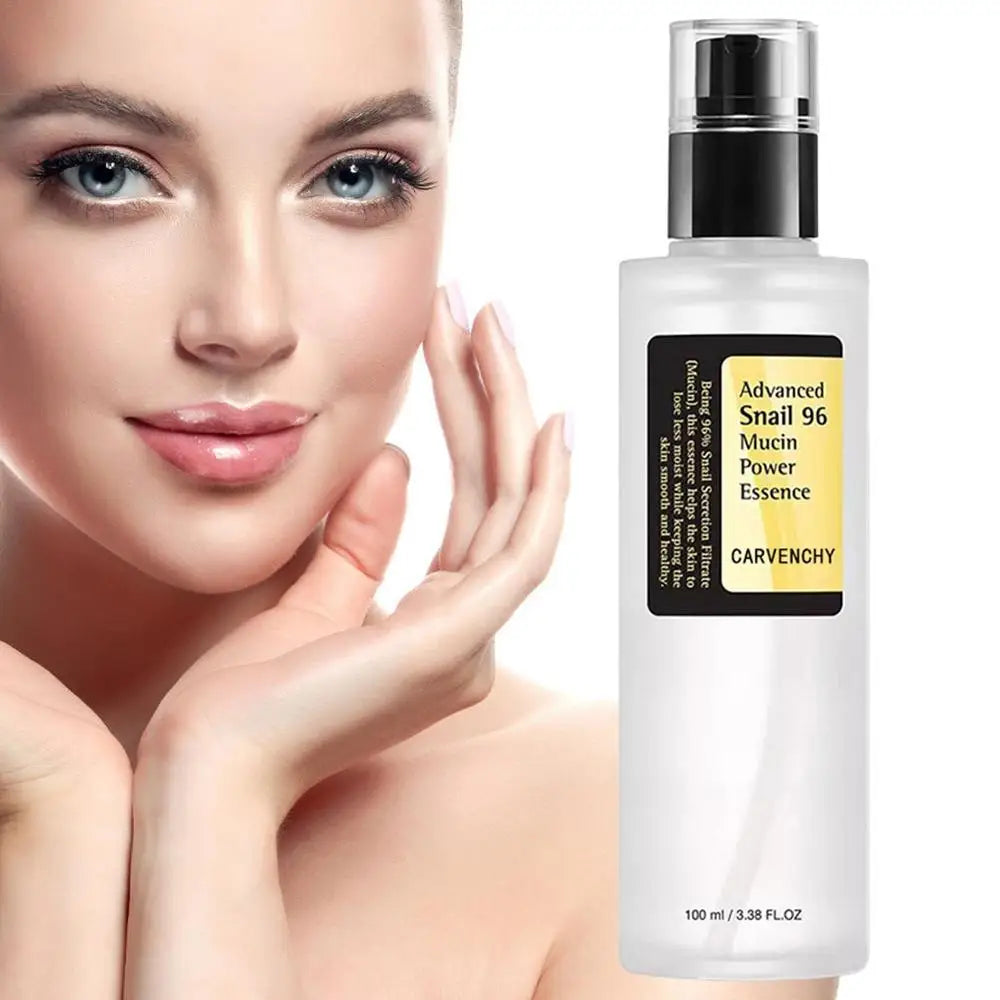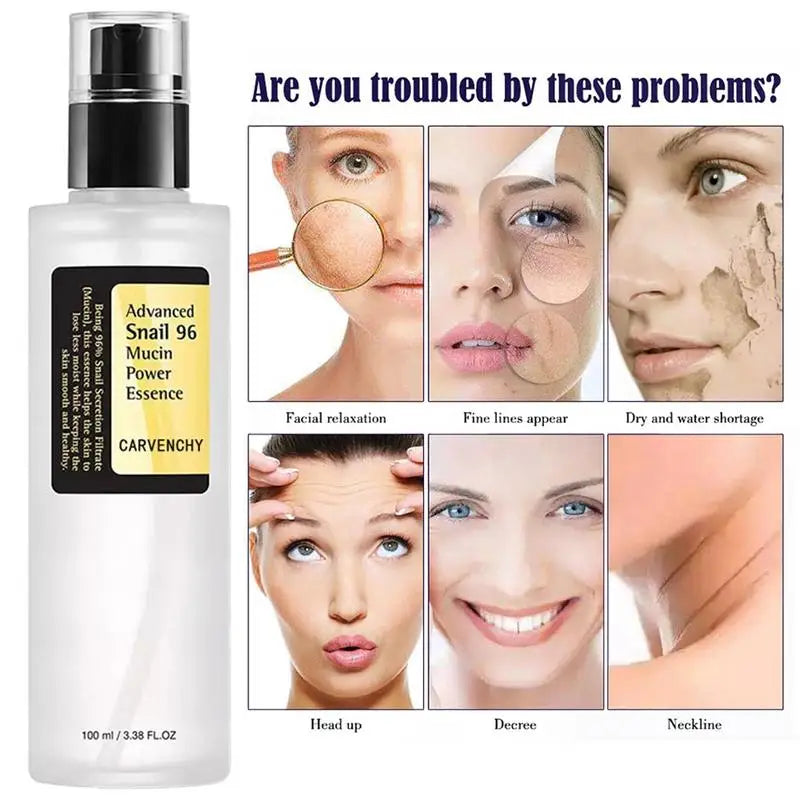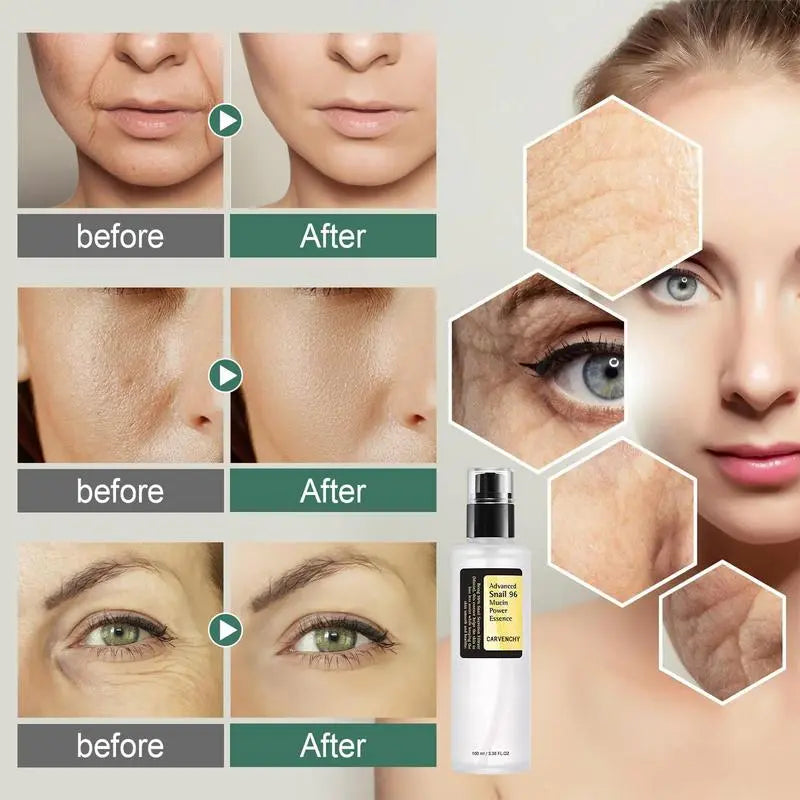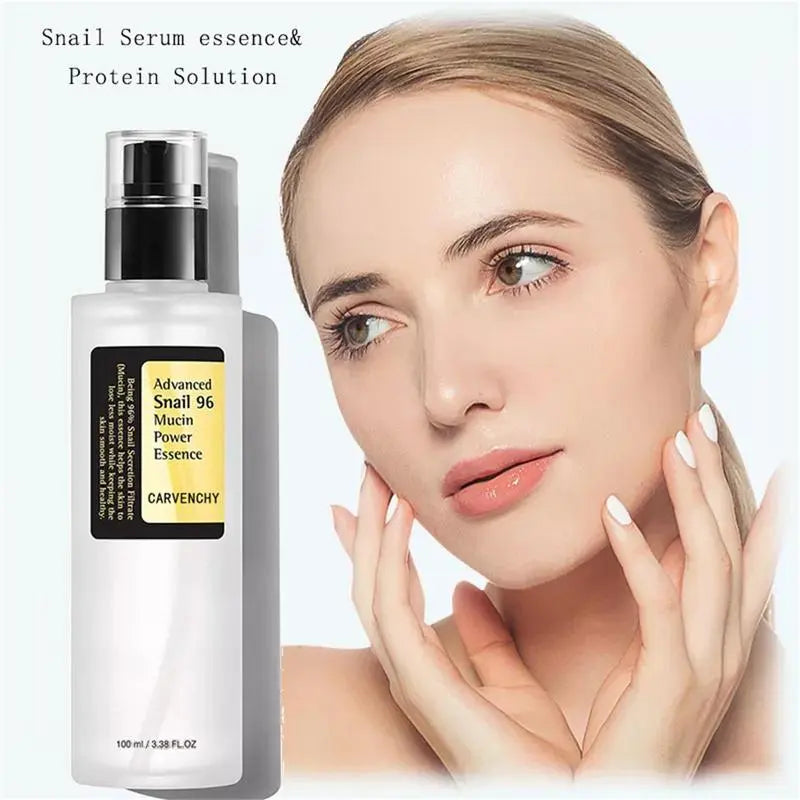 Testimonials
★★★★★

Henry G

Excellent quality... fast shipping recommended..Can't wait to see what other gems 'Moments of Luxe' has in store!"

★★★★★

Todd

Has arrived soon, and customer service was top-notch, making my shopping experience truly personalized and enjoyable.

★★★★★

Jennifer. C

It's not just a product; it's a treasure that adds elegance to my everyday life. Will definitely be coming back for more!"