HOT PRODUCT | LOW STOCK
Sale price
$29.90
Regular price
$89.00
Unit price
per
SAVE 66%
Sold out
SmileKit V34 Teeth Whitening Toothpaste
Sale price
$29.90
Regular price
$89.00
Unit price
per
SAVE 66%
Sold out

"Discover the Non-Invasive Brightening Solution"
Featuring the highest concentration of V34 in our product range, our non-invasive brightening treatment is the ideal choice for individuals with darker, yellow tooth shades. If you've been searching for a solution, look no further.
"We've Found Your Perfect Match"
We've unlocked the secret to a brilliant smile by introducing a deep violet-purple shade that effortlessly neutralizes those persistent yellow stains. V34 is your answer to achieving a radiant, stain-free smile without invasive procedures.
"Experience the Power of Teeth Brightening"
V34 harnesses the potency of cutting-edge teeth brightening technology. Peroxide-free and designed to mimic the effects of a concealer, this innovative solution conceals the yellow undertones in your teeth. Watch as your smile transforms, becoming noticeably brighter and more captivating.
View full details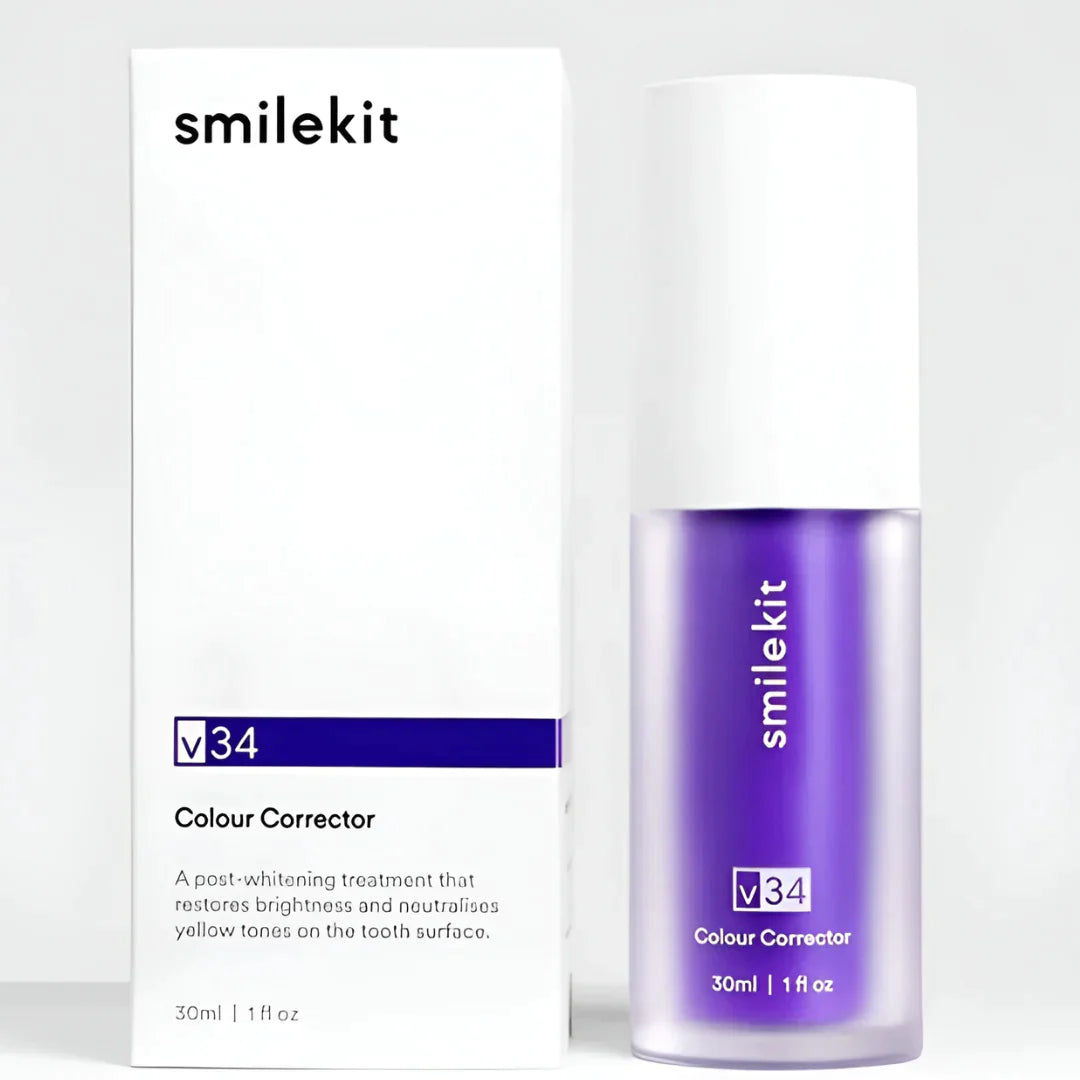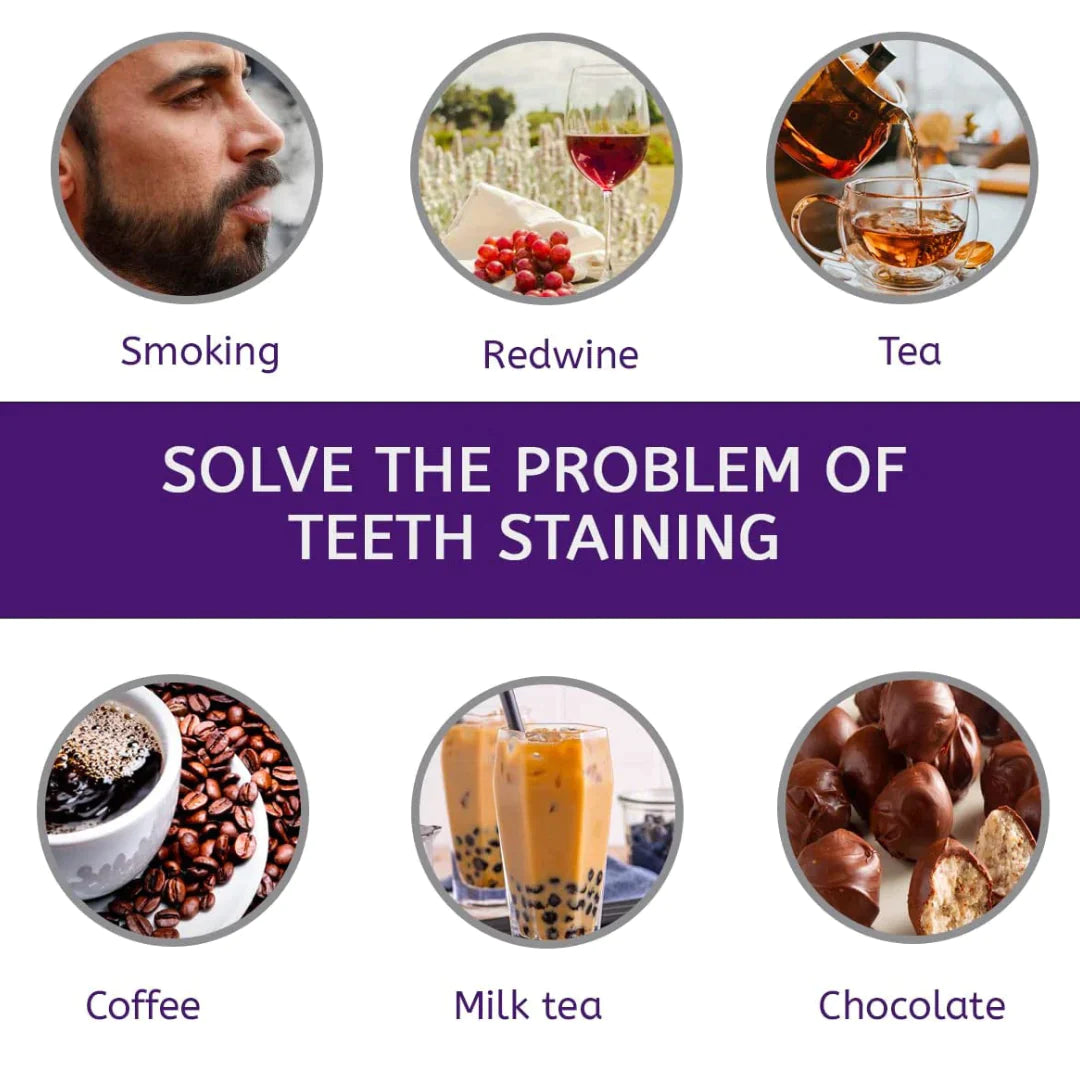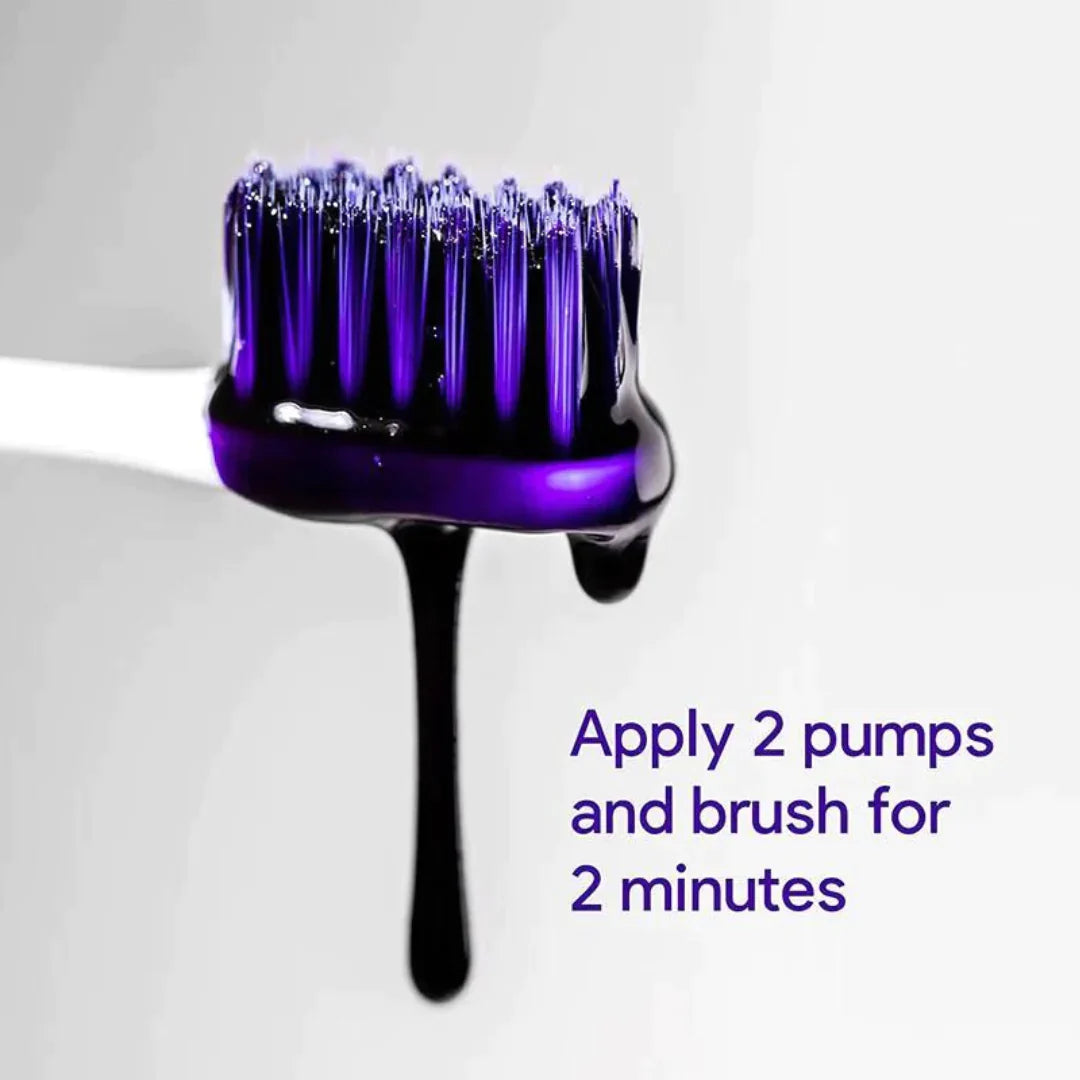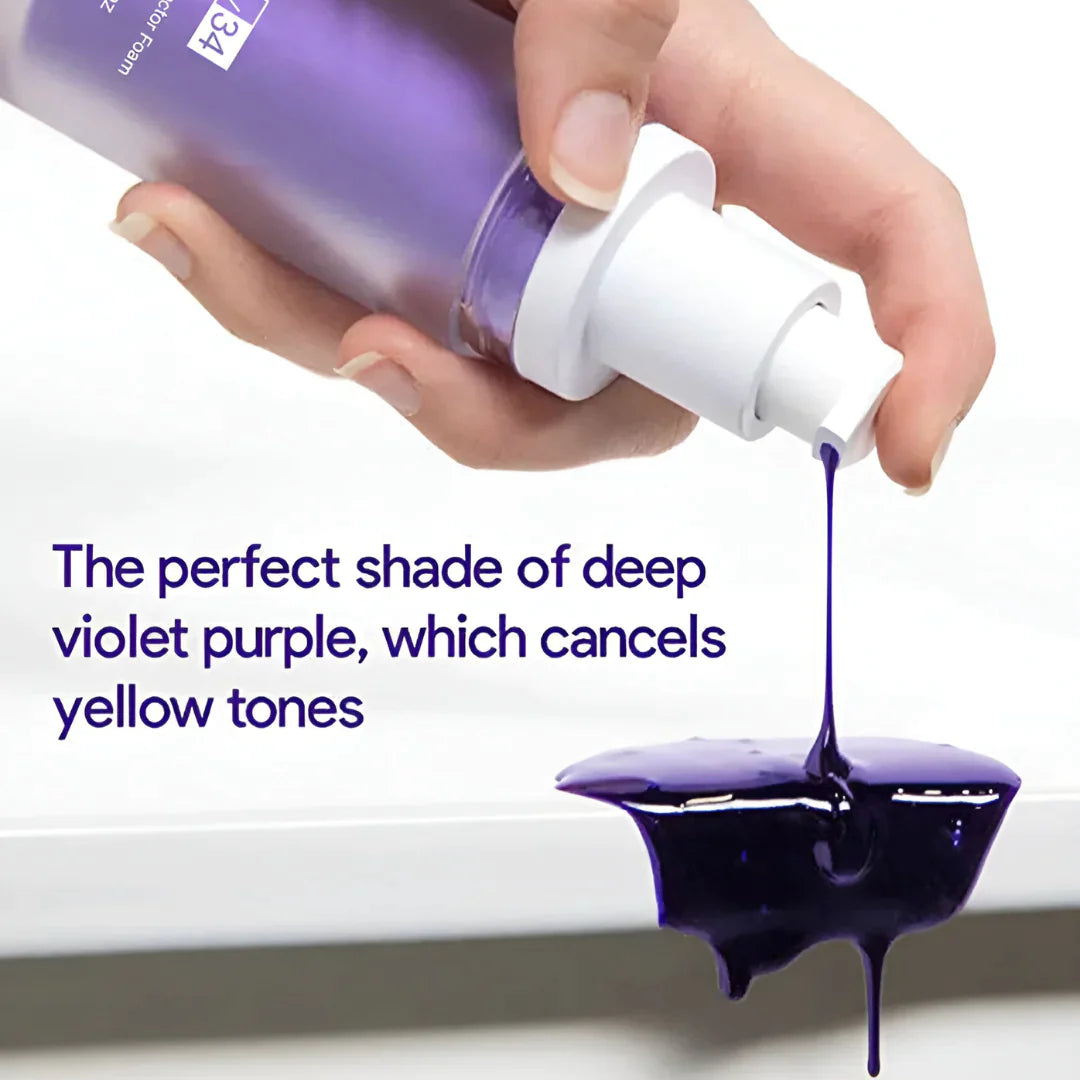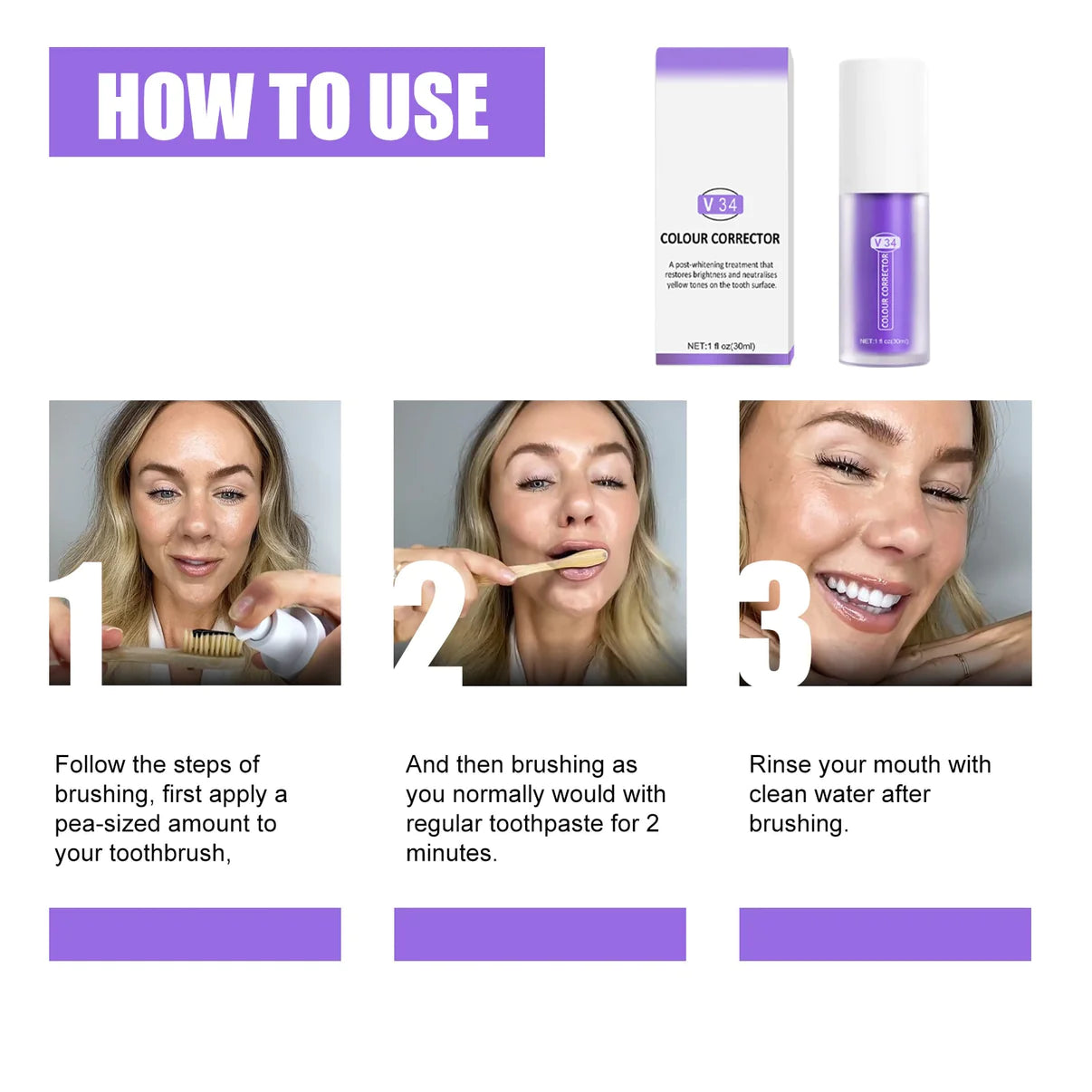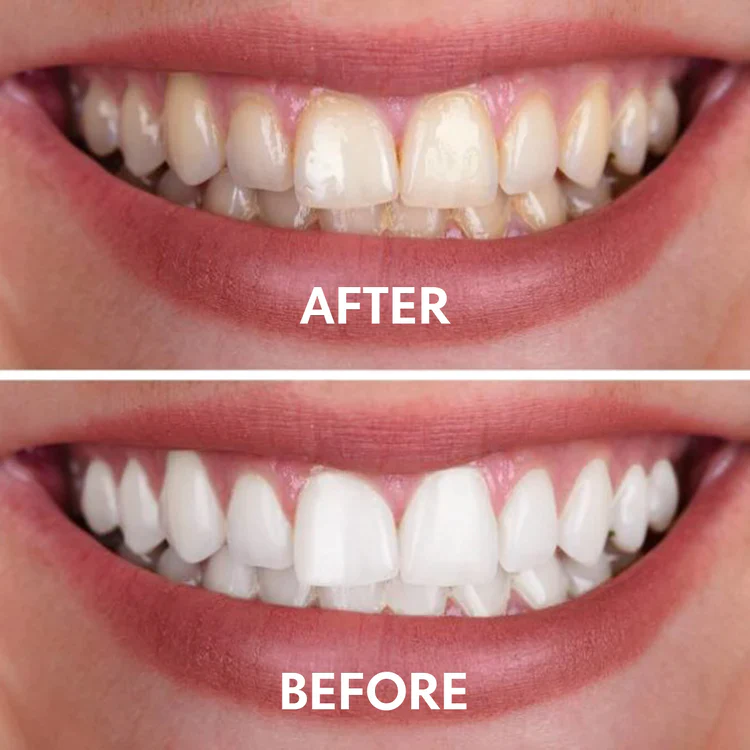 Testimonials
★★★★★

Henry G

Excellent quality... fast shipping recommended..Can't wait to see what other gems 'Moments of Luxe' has in store!"

★★★★★

Todd

Has arrived soon, and customer service was top-notch, making my shopping experience truly personalized and enjoyable.

★★★★★

Jennifer. C

It's not just a product; it's a treasure that adds elegance to my everyday life. Will definitely be coming back for more!"