HOT PRODUCT | LOW STOCK
Sale price
$24.95
Regular price
$55.95
Unit price
per
SAVE 55%
Sold out
Trump 2024 Liberty Coin: Gilded Elegance
Sale price
$24.95
Regular price
$55.95
Unit price
per
SAVE 55%
Sold out
Trump 2024 Liberty Coin - A Gilded Legacy
Elevate your collection with the Trump 2024 Liberty Coin, a tribute to the 45th President's enduring legacy. Gilded in 24-karat gold, this limited-edition coin captures the essence of American freedom.
An Iconic Symbol of Hope
With its iconic design, this coin symbolizes hope, resilience, and unwavering patriotism. It's more than a keepsake; it's a tangible memento of a significant moment in American history.
Own a Golden Token of Liberty
Whether you're a collector or a supporter of President Trump, this coin is a cherished addition, embodying a remarkable political era. Secure your piece of history today and own a golden token of liberty that will stand the test of time.
View full details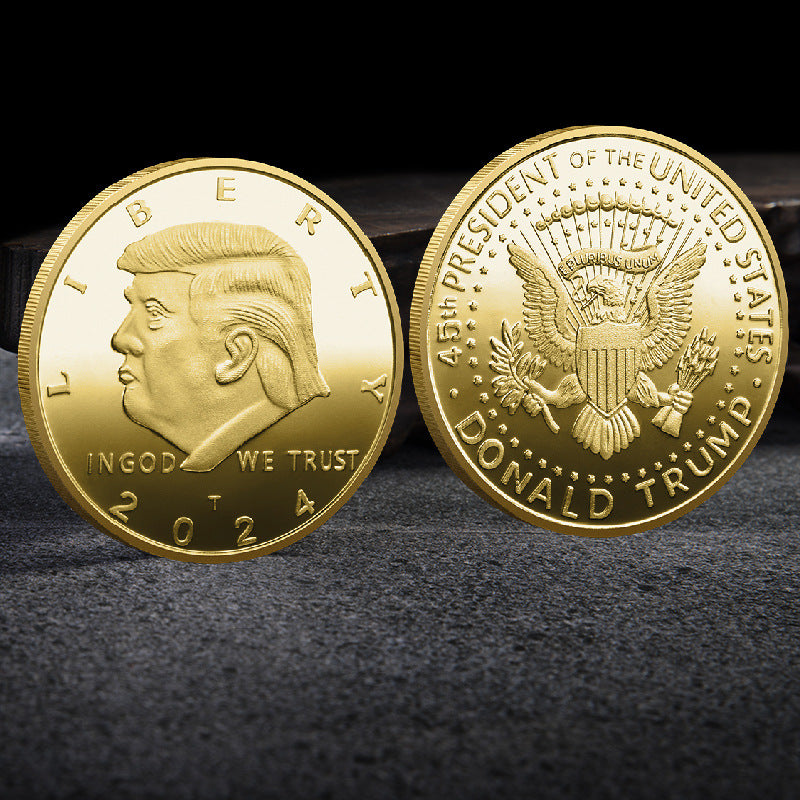 Testimonials
★★★★★

Henry G

Excellent quality... fast shipping recommended..Can't wait to see what other gems 'Moments of Luxe' has in store!"

★★★★★

Todd

Has arrived soon, and customer service was top-notch, making my shopping experience truly personalized and enjoyable.

★★★★★

Jennifer. C

It's not just a product; it's a treasure that adds elegance to my everyday life. Will definitely be coming back for more!"